Original pictures from my loft
More Pictures from my loft
(updated September 2008)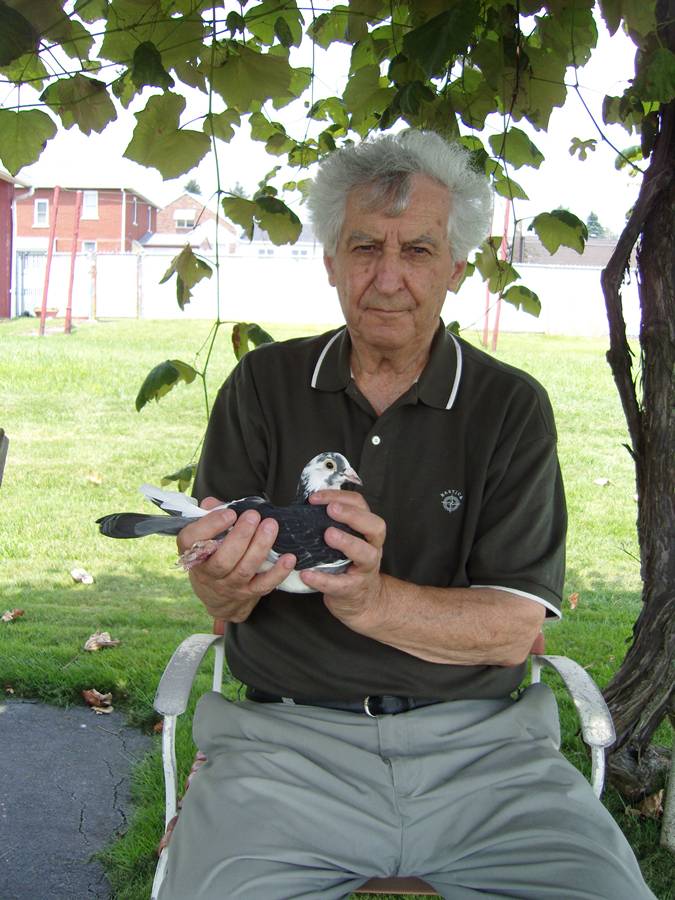 Sal Carsia holding 1F-2007-HFC-2064-Black Check Splash Hen. Sire 1F-92-HFC-1121 Black splash cock full of the Paint Pot Hen bloodline. Considered by the Belgium Aces to be the greatest pigeon ever to leave Belgium. My loft is full of the bloodline. Hundreds and hundreds of winners are down in this bloodline.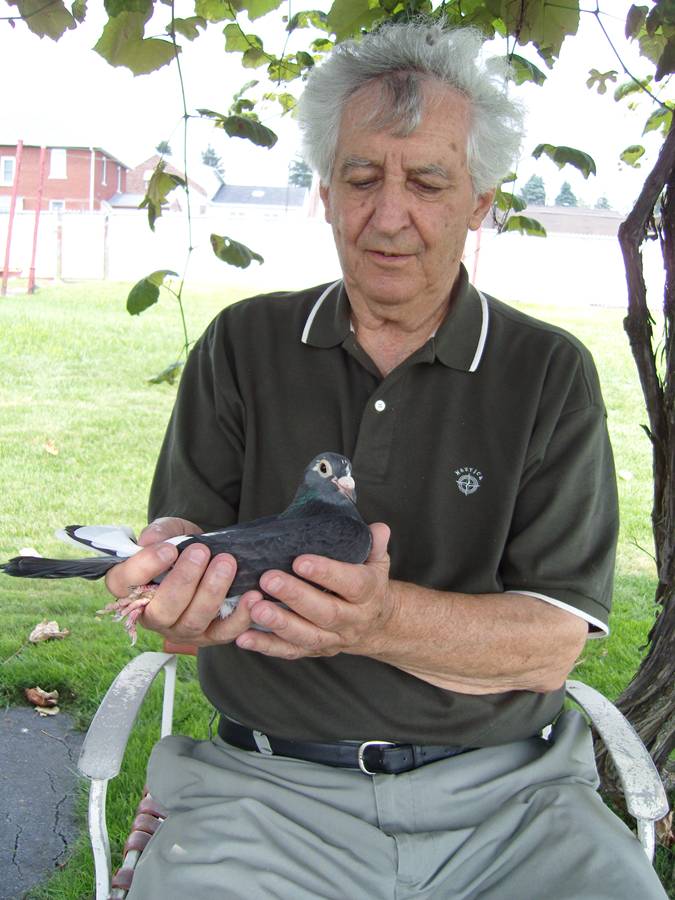 Sal Carsia holding 1F-2004-HFC-2719-Black Splash Hen a granddaughter of my 1F-1990-HFC-3065. Black Check Splash cock. He is my foundation cock bird. He is still here full of the Paint Pot Bloodline.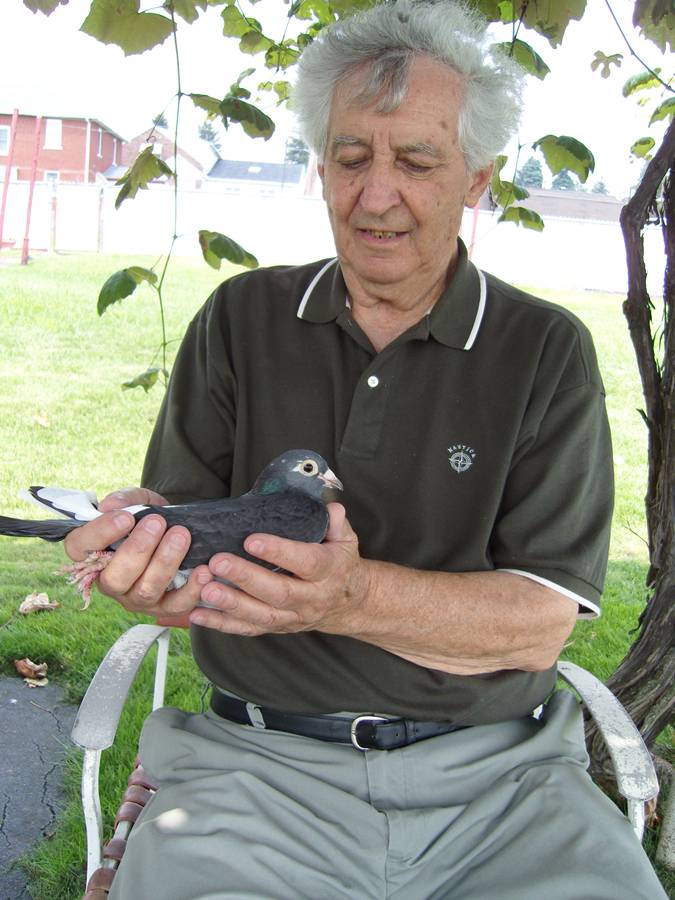 Sal holding 1F-2005-HFC-628-Bronze White Flight Hen. Sire my 3065. Black Check Splash cock. The best of the "Paint Pot "bloodline. This bloodline is in my loft for 61 years. My loft is the best Bastin Bloodline in the country, if not the world.
James Kownacki
(724) 261-8690
E-mail: america2@americanpigeonracing.com